The Best Young Players on Fifa 13′s Career Mode ( The Winter Update Edition)
Posted on February 24, 2013 by Joe Plewes
Back in October we came up with a list of the best young players to sign on Fifa 13's Career Mode, which you can find here. Most of these are still pretty good to go, except you might want to take a rain check on Cragno who doesn't appear to come as good on the update, Andrea Poli who gets good rather than great on inspection and Hector Canteros who is still your man if you love a good free kick taker, but no longer has the chance to become an elite creative midfielder. Which is where Oddslife's list of the best young players on Fifa 13's winter update can help you out!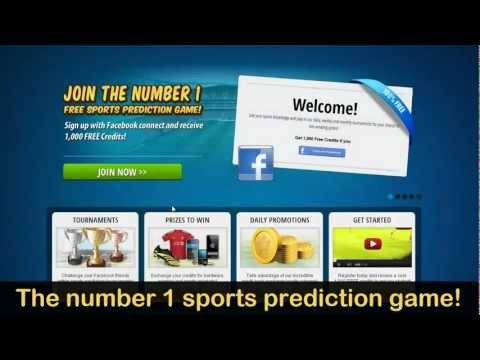 We'll try and fill in a bit of information about them and their styles rather than the slightly monotonous expected growth rates, which are all obviously going to be pretty good. We'll also try and keep away from the obvious. Feel free to throw in your stories of amazing players we've missed out in the comments at the bottom though, as you guys were great in the first iteration of this article!
GK: Alberto Frison
A new favourite of ours is Catania's 'keeper Alberto Frison. The Italian stopper starts out at 72 and in a couple of career mode saves where he has been exposed to regular first team football, that overall has risen to around the 86 mark. His strengths on our current save came up particularly in reflexes and handling, the former rising prodigiously. At 6ft 3in he is a presence back there too! We also like Jan Oblak, Jeroen Zoet and Mattia Perin who have similar growth patterns but are out on loan/ unavailable originally.
RB: João Cancelo
Danilois still a quality option who we discussed in our first piece. He's fast, can cross and still ends up with a plethora of defensive stats in the mid 80s. Yet we're going to have to recommend someone else this time around, and that's João Cancelo. The Portuguese youngster has the high attacking work rate we always look for in our full backs and has a gigantic potential for growth. Beginning at 65 on the February update, Maxi Pereira's understudy got up to the 84 mark on one of our saves and we're not sure if he has the chance of going higher! You know he's going to be good on Fifa when his highest stats from the off include sprint speed, acceleration, dribbling and remarkably attack positioning… not an old school defensive option!
CB: Eric Dier

Dier was a bit of a new one to us – an 18-year-old English centre back plying his trade in Portugal for Sporting Lisbon.  At the start of the game he is 'yet to commit to a long-term deal' in the words of your virtual Fifa Chief Executive, and with that in mind you can grab him for a bargain fee of around £1.5m. Dier has some pretty interesting stats, getting ridiculously high shot power and strength making him a bit of a beast! His strength is 76 at the start anyway, with heading accuracy of 75. Great starting points when he's going to make the jump from the early 70s to the mid 80s… perhaps a name to remember in real life?
CB: Kurt Zouma
St. Etienne centre back Zouma is superb on the update. Superb. Available at around the £4m mark from the start you get 85 strength in a seventeen year old – completely insane along with the fact he is 6ft 3in, has acceleration of 76 and marking and tackling stats in the mid 70s. He's a definite, definite buy and becomes one of the best centre halves in the world, so it's no surprise that he's an apparent target of Manchester United in real life!

LB: Georgiy Schennikov
We previously recommended Ibrahim Mbaye and he's only getting better and better on this game, but we'll also throw out the name of Georgiy Schennikov. He starts at 73 and is another one of those with only a year left on his contract… so pick him up for £2m and laugh as the pacey full back ends up arguably the best wing back in the game at a rating of above 85.
CDM: Fernando
Not to be confused with the Porto CDM (who is also very decent on this game), it's Fernando of Gremio. The Brazillian defensive midfielder has the high defensive work rate which is always a massive plus for your CDM and excels in all the right areas like stamina, interceptions, stand/slide tackle and short pass. We've snaffled him for about £5.5m near the start of the game and it's worth doing if you want a proper defensive midfielder who can make it into the mid-to-high eighties with game time. CSKA Moscow and Porto are reportedly suitors in real life.
RM: Pablo Sarabia
Real Madrid always seem to let go highly talented players (although they can buy this one back in real life), and one of these is Pablo Sarabia Garcia. The Getafe wideman is a lovely balanced attacking player with pace to burn and will only set you back £3m. He captained the Spanish under-19′s in real life and has progressed up to the under-21′s, and no one should need telling what a wonderful player you need to be to get in with that batch! We've had him rise to 84 and if you used him all the time, maybe higher.
LM: Julian Draxler
A young German winger attracting a lot of interest in real life, reflected in a potential Fifa rating of the mid to high eighties. A little more costly than one or two (tends to be £8m) Draxler is a good dribbler but also a brilliant goalscorer from range – we've seen his long shots and shot power creep towards 90. He's 77 to begin with so you can use him early on if you like!
CAM: Fred
Nope, not the former Lyon forward but a beautifully balanced 19-year-old attacking midfielder from Internacional. He starts with spring speed 84, agility 80 and balance 90, just the start of a beautifully poised attacking midfielder who can jink around his opponents. If you're not sure just take a look at his physicals at the start of the game! Unfortunately you only get three star skill moves, but you don't really need them when he gets to an overall of 84+.
ST: Victor Ibarbo
You might have come up against his guy in Ultimate Team, and if you have then I am truly sorry. When you try and sign him on Fifa the game tells you 'he has that special something', and if that's code for 95 acceleration (WHICH RISES) then he most certainly has. Colombian forward Ibarbo starts at 75 but on the winter update soars to 86+, and he still doesn't cost much more than his £5.5m asking price. Basically cheating.
ST: Souleymane Coulibaly
You could partner Ibarbo with someone like Lacina Traore and wreak unstoppable chaos around bewildered defenders, but we might as well throw in another curve ball with Souleymane Coulibaly. A 17-year-old rated at 63 to begin with, we're soon talking Didier Drogba levels of Ivory Coast brilliance with strength, pace and finishing and a stratospheric rise of over 20 points in Fifa. In real life he is on loan at Grosseto from Spurs, but on the game you can pinch him from the Italian Serie B club for peanuts. Happy days.
So there you have it: a ludicrously good eleven which won't even set you back a stupid amount of in-game dosh. You came up with some good alternatives last time around so don't forget to comment below and let other Fifa players know who they can sign to smash the rest of the clubs with!
Also remember to try and play the Oddslife predictor game where you can win great prizes!