The Best Young Players to Sign in Fifa 13's Career Mode!
Posted on October 2, 2012 by Joe Plewes
At Oddslife this week we have a copy of Fifa 13 to give away – the hottest video game on the market! If you haven't already got it then I suggest you get straight onto the Oddslife website and predict a few of this week's fixtures for free, as it could be yours!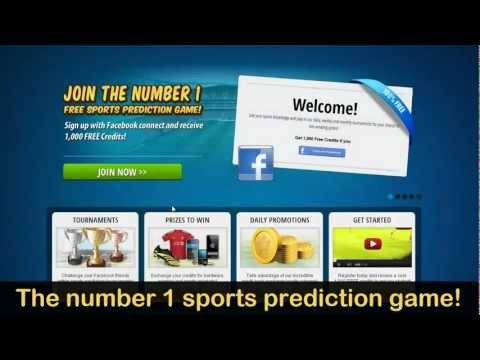 In the meantime, here are the players to check out in Fifa 13's career mode:
GK: Alessio Cragno
If you want potential, then look no further than Brescia's eighteen year old stopper. The Italian develops into the perfect man between the sticks with an overall of around 85, despite being around 60 at the start. Having a similar potential to Jack Butland but coming out at slightly cheaper, he's a must buy and has the advantage of rising high in reflexes and diving – amazing if you can restrict teams to long shots!
RB: Danilo
Danilo is the ideal right-back for teams wanting an immediate option but also the potential for growth. He has six Brazil caps to his name already but remains buyable with an overall of just 77 – but crucially that rises to 84. He has a sprint speed of 90, lovely ball control and dribbling and also long shots (77) and shot power (81) that develop at pace. The natural successor to Dani Alves for just £8 – £10m?
CB: Angelo Ogbonna
Torino centre-back Angelo Ogbonna is an absolute monster on Fifa 13. He starts at the 79 mark but is capable of reaching the high eighties, but seeing as he already boasts 86 strength, 82 jumping and 82 sprint speed you can throw him straight in at the deep end. An absolute must if you're looking for a quick powerful defender to partner a stopper, although he will set you back towards £10m depending on how amicable his employers are feeling.
CB: Davide Astori
That stopper might as well be Cagliari defender Davide Astori, who has all the perfect stats to dominate strikers. With marking 85, standing tackle 86 and interceptions 85 he's extremely difficult to get past, and as he develops up from a starting point of 80 he's well worth the starting investment of £9m. A proper Italian defender!
LB: Ibrahima Mbaye
Tell me a better utility defender than Mbaye and I'll say you're a liar! He's fast, strong, has high defensive work rate and can play RB, CB or LB. With ball control of 75 rising to the eighties he can also deputise in CDM, and he boasts pace and strength from the start. He starts with loads of key stats in the mid to high 70s and a sprint speed of 85 despite only having an overall of 71. In a few years you can add around thirteen or fourteen to that, so Senegal defender Mbaye is a true star – and he costs less than £4m when you begin!
CM: Héctor Canteros
If you're looking for someone to shoot from range and bang in free kicks, Canteros is your man. He starts with 85 free kicks and 85 curve, but is only rated 73 at the start! Imagine what he is like when he then reaches his peak in the mid eighties. Plying his trade in the Spanish Segunda Division also means you can pick him up for £3.5-£4.5m.
CM: Andrea Poli
Italy are going to be amazing in a few years if this Fifa is anything to go by! Poli is a lovely, all round midfielder who can keep the ball brilliantly. At 22 he is a great investment for the future and soon becomes a regular in the Italian team – but remains cheap seeing as he starts at 77.
CM: Radja Nainggolan
The Belgian midfield is already crowded with options like Fellaini, Witsel, Hazard and the like but make way for Nainggolan! He can play wide on the left or in any central position, and balances speed, ball control and finesse with a sliding tackle of 81 and standing tackle of 79. That's just the beginning though, and he raises from an overall of 79 to the late eighties. With four star skills and weaker foot he is truly the man for all occasions and will only set you back around £11m. The only downside is a bad mohawk!
RW: Erik Lamela
The 77 rated Argentine is one of the most skilful players in the game, starting with 90 dribbling, 86 ball control and boasting five star skill moves. With that in mind he's a must for any career mode game, especially as he rises to the 86 mark! In the opening transfer window he costs around £9 million so is gettable for most decent European sides, and he can play RW, LW, CF or CAM.
ST: Rodrigo
There are a ridiculous amount of good forwards to choose from, with some of the more expensive guys like Stevan Jovetic, Alexandre Pato and Seydou Doumbia all getting close to the 90 mark. Yet former Bolton loanee Rodrigo is the one to watch out for on Fifa 13. He starts at 78 but pushes 88 in a few game years, and possesses a true all round game. With acceleration and sprint speed over 80, finishing that soon approaches the late 80s and nice ball control, he's perfect in a front three or on the right of a front two due to his left foot. Will cost about £15m, but you're buying class.
LW: Viktor Fischer
If you're looking for someone to come in off the left flank and bang in goals, look no further than Danish winger Viktor Fischer. He starts at 67 but you can add about 20 to that after four of five seasons, and his all around stats make him completely impossible to defend against. He also has a five star weaker foot so can dip outside and whip a cross in, and his secondary position is CAM so he can play neat through balls off either side. A true bargain at the start with a value of just £1.4m.
So there you go, buy these and you are sure to create a Sir Alex Ferguson-esque dynasty at your club! If you want to do that and haven't got Fifa 13 yet then I suggest you get straight onto Oddslife, as if you manage a few decent predictions you could be managing your favourite club in days!